Free Download Ringtones Collection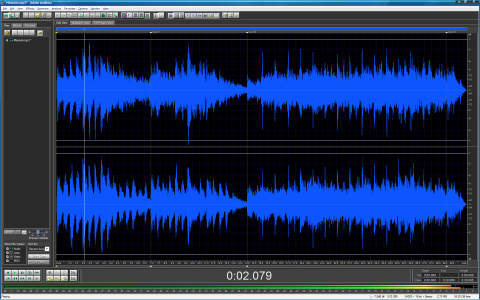 Download Ringtones  or  Download .zip (81 MB) / Play Sample
Folder Upd:  2009.02.20 -- Zip Upd:  2009.02.02 (373 tracks)
Statistics:
Fraunhofer IIS mp3, avg. 64kbps, Stereo, 24kHz, ~240KB, 30 seconds
Genres:
soundtrack, game, anime, theme, instrumental, classical, electronic, pop, rock, oldies
Besides listening to music, making ringtones out of my music collection is also a fun hobby. The ringtones were clipped and mixed from samples that I thought would best comprise the 30 seconds out of the entire song. It will be rare to hear any voices as I aimed to avoid and eliminate the lyrics to focus on the melody.
If you downloaded the zip, extract all files to a new folder and set view to 'Details'. The ringtones are tagged so you can add the 'Genre' sorting tab to organize them. Transfer to your phone by copying to its memory card or by mini USB; go to a
phone forum
if you need help.
DRC Ringtones Playlist
373 tracks in playlist, average track length: 0:27
Playlist length: 2 hours 53 minutes 47 seconds
Filename(.mp3)
/ Artist - Title
Aah
Aeris
Aeternal
Agent
Ageru
Ai
Aiming
Aitakute
Alone
Amnesia
Amor
Angel
Angeles
Ankronikka
Answers
Apache
Around
Ave
Aventure
Awakening
Away
Azumanga
Back
Bad
Banana
Bar
Base
Battery1
Battery2
Battle
Be
Beat
Bent
Besame
Best
Betty
Beverly
Bittersweet
Black
Blade
Blue
Bombing
Bond
Bong
Boss
Boulvard
Brazilian
Breathless
Bridge
Buddy
Bunker
Bup
Butterfly
CallA
CallB
Candlelight
CanonA
CanonB
Capsule
Cars
Casablanca
Casino
Catch
Cello
Change
Chaser
Cherry
Chii
Chile
China
Ching
Chocobo
Chopin
Clocks
CloseA
CloseB
Closing
Coladas
Cold
Comtine
Countdown
Credits
Crisis
Croatian
Cumparsita1
Cumparsita2
Danube
Date
Day
Densetsu
Desert
Deshou
Desire
Deus
Died
Dolce
Dollars
Dong
Dreamers
Dreams
Duvet
Education
Eiji
Ellis
Enough
Everything
Excerpts
Exist
Extreme
Eyes
Fall
Fantasy
Fates
Ferarri
Fish
Flight
Flor
Fly
Fo
Foolish
Forever
Fortuna
Freshman
Funky
Gaia
Gallego
Gameboy
Gattaca
Generation
Ghostbusters
Go
God
Goes
Green
Habanera
Hall
Hare
Hawker
Head
Headless
Headlight
Heart
Heels
Hell
Her
Here
Himitsu
History
Holland
Hong
Honour1
Honour2
Human
Hustle
Ice
Illuminati
Imagine
Imagined
Imperial
Impossible
Interrupt
Invincible
Iris
Italy
Jean
Journey
Jump
Jumper
Jungle
Just
Kamen
Killing
Kiss
Klendathu
Kryptonite
Kuaile
Ladyshave
Lalalalala
Laputa
Last
LAX
Learn
Lemon
Let
Light1
Light2
Linda
Linger
Lobby
Longing
Lotus
Louie
Lover
Lux
Macarena
Machine
Man
Marble
Maria
Mariage
Mario
Matrix
May
McLaren
Medley
Memoire
Menthe
Militant
Million
Mobile
Mohicans
Mong
Mono
Moves
Mua
Nadia
NFL
Ngay
Ngung
Nightmare
Ningyo
Nosete
Nothing
Nouveau1
Nouveau2
Now
Once
Over
Overcome
Overworld
Owner
Oye
Paradise
Party
Passage
Pearl
Phantom
Pink
Pioneers
Pirates1
Pirates2
Please
Pokemon
Pompeii
Popcorn
Porcelain
Pretty
Primal
Protoss
Qing
Rain
Ran
Rangers
Razr
Reality
Realms
Remind
Represents
Rikku
Rocky
Rondo
Rose
Roses
Rufus
Rule
Sabre
Sad
Safety
Sailor
Sandopolis
Sara
Sarang
Satin
Say
Scarlet
Scrub
Senshi
Sepia
Sewer
Shanghai
Shine
Shores
Showcase
Skylarking
Slayed
Sleep
Smooth
Sofia
Softly
Somnia
Song
Sorry
South
Space
Speak
SpecialA
SpecialB
Speed
Splendored
Split
Spring
Squid
Star
StarCraft
Stories
Storms
Story
Stranger
Sukiyaki
Summer
Sunday
Sunny
Sunset
Supernova
Superstition
Suteki
Sweet
Take
Tales
Talks
Tarantella
Terminator
Terra
TetrisA
TetrisB
The
Thi
Thousand
Throbbing
Through
Tiara
Tiger
Tinh
Too
Torn
Touch
Treasures
Triangle
Tristram
True
UNATCO
Under
Unstuck
Update
Urban
USA
Used
Vamo
Vector
Versa
Victory
Vie
Viridian
Wait
Waltz
Want
Wants
Warm
Way
Weekend
West
WhatA
WhatB
Where
Whirlwind
Whispers
Wicked
Winter
Woodland
Words
Xa
Xin
Young
Zaius
Zero
Gina G - Oooh Aah... Just a Little Bit
Nobuo Uematsu - Aeris' Theme
Clint Mansell - Paul Oakenfold - Aeternal
Johnny Rivers - Secret Agent Man
Ushio Hashimoto - Romantic Ageru Yo
Bishoujo Senshi Sailormoon - Ai no Senshi[Original Karaoke]
Nicholas Tse - Aiming High
Kiyomi Kobayashi - Aitakute
DJ Jurgen present Alice Deejay - Better Off Alone
Koji Nakagawa - Ending Theme
Narciso Yepes - Romance de Amor
Sega Sound Team - Angel Island Zone Act 2
TM2 Music Team - Los Angeles [Quake Zone Rumble]
Television Theme Songs - Finnish Ducktales
Vigilante - Answers
Fat Boy Slim - Apache ( Fat Boy Slim Remix )
ATC - Around the World
Richard Clayderman - Ave Maria
Shess and Adam - La Belle Aventure
Faye Wong - Love Letter To Myself - Instrumental
Lenny Kravitz - Fly Away
Masaki Kurihara - New School Term, 4
Stevie B. - Spring Love
George Thorogood & The Destroyers - Bad to the Bone
Raffi - Bananaphone
Alexander Brandon - NYC Bar
The Laziest Men on Mars - Invasion of the Gabber Robots
Sega Sound Team - Flying Battery Zone Act 1
Sega Sound Team - Flying Battery Zone Act 2
Pokemon - Battle Theme 2
Third Eye Blind - How's It Gonna Be
Ryo Sakai - Beat of the Moment
Matchbox 20 - Bent
Consuelo Velazquez - Besame Mucho
Vanessa Williams - Save the Best For Last
Spiderbait - Black Betty
Harold Faltermeyer - Beverly Hills Cop - Axel F
The Verve Pipe - Bittersweet Symphony
Santana - Black Magic Woman
Against the Blade of Honour - Interlude
Paul Mauriat - Love Is Blue
Nobuo Uematsu - Bombing Mission
Moby - James Bond Theme
Nhu Quynh & Manh Dinh - La Dieu Bong
Sega Sound Team - Boss
Francois Feldman - Magic Boul'vard
Jean-Jacques Perrey - Brazilian Flower
Keitaro Takanami - Breathless
John Powell - On Bridge Number Nine
Gallen Lo - Old Time Buddy
Alexander Brandon - Begin The End (Bunker)
Ngoc Lan - Bup Be Khong Tinh Yeu
Crazy Town - Butterfly
Blondie - Call Me
Nikka Costa - Call Me
Carl Doy - Piano by Candlelight
Johann Pachelbel - Canon in D major
Johann Pachelbel - Canon (My Sassy Girl)
Minamoto Yui [Nana Mizuki) - Kokoro Capsule (off vocal)
Gary Numan - Cars
Bertie Higgins - Casablanca
Masato Nakamura - Casino Night Zone
Koumi Hirose - Catch You Catch Me (original karaoke)
Tattle Tale - Glass Vase Cello Case
Chinese Melodies - Never Change My Love For You
Ryo Sakai - The Chaser at the Gate of Dawn
Louiguy - Cherry Pink (and Apple Blossom White)
Keitaro Takanami - Dark Chii Theme [Fuuma Dialogue Mix]
Stevie Ray Vaughan - Voodoo Chile
Lowell Lo - Once Upon A Time In China
Against the Blade of Honour - Ching Ching's Theme
Nobuo Uematsu - Odeka de Chocobo
Gazebo - I Like Chopin
Coldplay - Clocks
The Carpenters - Close To You
Karen Mok - Close To You
Semisonic - Closing Time
Jimmy Buffett - If You Like Pina Colada
Adam Cheng - Cold Blood Warm Heart
Yann Tiersen - Comtine D'un Autre Ete
Europe - The Final Countdown
Need for Speed II - Credits
Koji Nakagawa - Boss Theme
Maksim - Croatian Rhapsody
Gerardo Matos Rodriguez - La Cumparsita
Gerardo Matos Rodriguez - La Cumparsita
Johann Strauss Jr. - Blue Danube Waltz
Linda Wong - Who Is in My Dreams
Vicki Zhao - This Day in Life
BSSM - Star Locket Moonlight Densetsu
Joel Copen - Hidden Desert Base
Hirano Aya - Bouken Desho Desho? (off vocal)
INXS - Strange Desire
Alexander Brandon - Deus Ex Main Theme
Cutting Crew - I Just Died in Your Arms
Ryan Paris - Dolce Vita
Ennio Morricone - For A Few Dollars More
Nhu Quynh - Nguoi Tinh Mua Dong
Noriko Mitose - Radical Dreamers
The Cranberries - Dreams
BoA - Duvet (Lain Theme)
The Cinematics - A Strange Education
Battle Arena Toshinden - Eiji's Theme
Battle Arena Toshinden - Ellis' Theme
Garbage - The World Is Not Enough
Vertical Horizon - Everything You Want
Taliesin Orchestra - Excerpts From The Moon
Brother & Brother - Si Vous N'existiez Pas
Moby - Extreme Ways
Faye Wong - Eyes on Me
Selena - I Could Fall In Love
群星 - 子皓的豪門世界
John Williams - Duel of the Fates
Need for Speed II - Showcase ~ Ferarri F50
Nobuo Uematsu - Dance With The Balamb Fish
Phil Coulter - Flight of the Earls
Selena - I Could Fall in Love
Bill Conti - Gonna Fly Now
Yasuhiro Nakano, Makoto Mukai, Fumio Tanabe - Fo's Theme
Jewel - Foolish Games
Demis Roussos - Forever And Ever
Carmina Burana - O Fortuna
Verve Pipe - The Freshman
Pseudo Echo - Funky Town
Battle Arena Toshinden - Gaia's Theme
Tito Puente - Mambo Gallego (D-Code remix)
Skabbish - Gameboy on weed (ID: 29432)
Michael Nyman - Gattaca Theme
Jerry Goldsmith - ST: The Next Generation
Ray Parker Jr. - Ghostbusters
Paul Oakenfold - Ready Steady Go (Album Version)
Vertical Horizon - You're A God
Sixpence None The Richer - There She Goes
Masato Nakamura - Green Hill Zone
Georges Bizet - Habanera, Carmen
Wang Chung - Dance Hall Days
Hirano Aya & Chihara Minori & Yuko Goto - Hare Hare Yukai
BPS - Hawker's song
Kylie Minogue - Can't Get You Out Of My Head
Need for Speed II - Headless Horse
The Wallflowers - One Headlight
Chinese Melodies - There Is Only You In My Heart
Tears for Fears - Head Over Heels
Frank Klepacki - Hell March 2
The Beatles - And I Love Her
Richard Marx - Right Here Waiting
Nakahara Mai & Shimizu Ai - Himitsu Dolls (OFF VOCAL)
Propellerheads - History Repeating
TM2 Music Team - Holland [Field of Screams]
Alexander Brandon - The Synapse (Hong Kong Streets)
Tomoyasu Hotei - Battle without Honour
Tomoyasu Hotei - Battle without Honour
WarCraft II - Human3
Van McCoy - Do The Hustle
Within Temptation - Ice Queen
Alexander Brandon - The Illuminati
John Lennon - Imagine
Nine Inch Nails - Just Like You Imagined
John Williams - The Imperial March
U2 - Mission Impossible
Coburn - We Interrupt This Program
Masato Nakamura - Invincible
Goo Goo Dolls - Iris
Dominic Sewell - From Italy with Love
Michael Jackson - Billie Jean
Joe Hisaishi - Journey to the West
Van Halen - Jump
Third Eye Blind - Jumper
Guns N Roses - Welcome to the Jungle
Billy Joel - Just The Way You Are
Bishoujo Senshi Sailormoon - Koisuru Otomegokoro 8
Echo and the Bunnymen - The Killing Moon
Sixpence None The Richer - Kiss Me
Basil Poledouris - Klendathu Drop
Three Doors Down - Kryptonite
錦繡二重唱 - 我的快樂
Gus Gus - Ladyshave
ATC - Around The World
Laputa - Gakkou No Unkai
Cousteau - Last Good Day of the Year
Xzibit - Lax
Foo Fighters - Learn To Fly
Fool's Garden - Lemon Tree
Chris Isaak - Let Me Down Easy
Ryo Sakai - Against the Light
Ryo Sakai - Against the Light
Jacky Cheung - Linda
The Cranberries - Linger
Propellerheads - Lobby Fight Scene
Gackt - Longing (Instrumental)
Romolo Di Prisco - Showcase ~ Lotus Espirit V8
Modern Talking - Brother Louie
Shirley Kwan - Happy Are Those In Love
Wolfgang Amadeus Mozart - Lux Aeterna
Los Del Río - Macarena
Ryo Sakai - Machine Desire
Nobuo Uematsu - Man With The Machine Gun
Masato Nakamura - Marble Zone
Christina England Hale - Ave Maria
Richard Clayderman - Mariage D'amour
Koji Kondo - Super Mario Bros.
Rob D - Clubbed to Death (Kurayamino mix)
Nobuo Uematsu - Rose of May
Romolo Di Prisco - Showcase ~ McLaren F1
Vanessa Mae - Sailor Moon Violin Medley
Francis Lai - Ballade Pour ma Memoire
Nikkfurie de La Caution - Thé à la menthe
Frank Klepacki - Militant Force 2
Joshua Ralph - One Million Miles Away
Giuseppe Verdi - La donna è mobile
Trevor Jones - L'Ultimo Dei Moicani
Teresa Teng - Forget Him (Mong Gei Ta)
Mono - Life in Mono
Karaja - She Moves (La La La Song)
Lam Thuy Van - Mua Tren Bien Vang
Barry De Vorzon - Nadia's Theme
FOX - NFL Football
Vu Tuan Duc & Thanh Truc - Ngay Em
Tu Quyen - Xin Mua Ngung Roi
Nobuo Uematsu - The Nightmare Begins
Rie Tanaka - Ningyo Hime (Off Vocal)
Azumi Inoue - Gasshou Kimi O Nosete
Glenn Medeiros - Nothing's Gonna Change My Love For You
Acoustic Alchemy - Nouveau Tango
Acoustic Alchemy - Nouveau Tango
Van Halen - Right Now
Shriley Kwan - Once in a Life Time
Crowded House - Don't Dream It's Over
Michael Barrett - Overcome Sorrow
Super Mario Bros. 3 - 3-10 Overworld 2
Yes - Owner of a Lonely Heart (Club Mix)
Santana - Oye Como Va
Phil Collins - Another Day in Paradise
Vengaboys - We Like The Party
Tommy Tallarico - Cape Horn [Safe Passage]
Vicki Zhao Wei - Ever Since You Were Here
Andrew Lloyd Webber - Phantom of the Opera
Henry Mancini - Pink Panther Theme
Mars Lasar - Pioneers
Klaus Badelt - He's A Pirate
Klaus Badelt - He's A Pirate
Chinese Melodies - Please Don't Go Away
Junichi Masuda - Opening
E.S. Posthumus - Pompeii
M & H Band - Popcorn
Moby - Porcelain
Joey Yung - Not Just A Pretty Face
Yoko Shimomura - Primal Eyes
StarCraft - Protoss Victory
Jacky Cheung - Qing Wang
Tori Amos - Kissing in the Rain
Flock of Seagulls - I Ran
Television Theme Songs - Go Go Power Rangers
Dabrye - Hyped-Up Plus Tax
Richard Sanderson - Dreams
Hacken Lee & Shirley Kwan - In The Realms of Joy
Naked Eyes - Always Something There To Remind Me
Teresa Teng - The Moon Represents My Heart
Nobuo Uematsu - Rikku's Theme
Rocky II & III Soundtrack - Gonna Fly Now
Wolfgang Amadeus Mozart - Turkish Rondo
Seal - Kiss From A Rose (Instrumental)
Samuel Tai - 999 Roses
Nobuo Uematsu - Rufus' Welcoming Ceremony
Tears for Fears - Everybody Wants to Rule The World
Aram Khachaturian - Sabre Dance
Emil Chou - Sad Without You
Men Without Hats - Safety Dance
Tetsuya Komuro - Sailor Moon Theme
Sega Sound Team - Sandopolis Zone Act 1
Jefferson Starship - Sara
박희경 - Sang Uh Reul Sarang Han In Uh (Female Ver.)
The Moody Blues - Nights in White Satin
Ngoại Quốc - Say You Will
Junko Iwao - Scarlet
TLC - No Scrub
Bishoujo Senshi Sailormoon - Sailor Senshi Syuuketu
Naomi Kaitani - Sepia no hi (original karaoke)
Mutato Muzika - The Eel Deal ~ Sewer or Later ~ Hangin' Out
Andy Lau - Shanghai Grand
dream - SHINE OF VOICE
All Saints - Pure Shores
Need for Speed II - Showcase
Ryo Sakai - Skylarking!!
Overseer - Slayed
Dream Theater - Wait for Sleep
Santana - Smooth
Battle Arena Toshinden - Sofia's Theme
Nino Rota - Speak Softly Love
Yoko Shimomura - Somnia Memorias
Lời Anh - Song of Love
Andy Lau - Sorry I Love You
Ryo Sakai - Blowing From the South
Didier Marouani - Space Opera Part 5
No Doubt - Don't Speak
Masato Nakamura - Special Zone
Sega Sound Team - Special Stage
Romolo Di Prisco - Main Menu
Enomoto Atsuko - Love is a many-splendored thing
TVB Theme - Split Second
Masato Nakamura - Spring Yard Zone
John Williams - The Giant Squid and the Attack on Theed
Smash Mouth - All Star
StarCraft - Terran
Joe Hisaishi - Kikujiro no natsu
Koji Kondo - Song of Storms
Francis Lai - Love Story
Madonna - Beautiful Stranger
Hollyridge Strings - Sukiyaki
Joe Hisaishi - Summer
Manos Hadjidakis - Never On Sunday
Shawn Colvin - Sunny Came Home
Anita Mui - Sunset Melody
Transa - Supernova
Stevie Wonder - Superstition
Nobuo Uematsu - Suteki Da Ne
Eurythmics - Sweet Dreams Are Made Of This
A-Ha - Take On Me
Cass Phang - Dark Tales II
Emil Chow & Chyi Yen - God Talks Love Talks
Franz Liszt - Tarantella
Brad Fiedel - The Terminator Theme
Nobuo Uematsu - Terra
Nintendo - Tetris Theme
Ozma Korobeiniki - Tetris Theme
The Last Song
Tu Quyen - Anh Thi Khong
Various Artists - Thousand Scarlet Roses
Ryo Sakai - Throbbing in the Moonlight
Marvin Hamlisch - Through the Eyes of Love
Bishoujo Senshi Sailormoon - Moon Tiara Action
Survivor - Eye of the Tiger
Nhu Quynh - Tinh Co
Right Said Fred - I'm Too Sexy
Natalie Imbruglia - Torn
Uniting Nations - Out Of Touch
Tommy Tallarico - Puerto Rico Trench
New Order - Bizarre Love Triangle
Matt Uelmen - Tristram
Spandau Ballet - True
Alexander Brandon - Opponent Within
Men At Work - Land Down Under
Patrick Tang - To Get Unstuck In Time
Frank Klepacki - Update
Yoko Shimomura - Urban Noise
Bill Brown - USA 06
天國的嫁衣 - 明明曾經是相愛的
Nobuo Uematsu - Vamo'Alla Flamenco
Jon Holland - Title
Alexander Brandon - Versalife
Nobuo Uematsu - Victory Fanfare
Louiguy - La Vie En Rose
Junichi Masuda - The Road to Viridian City - From Palette
Paula Cole - I Don't Want To Wait
Dmitri Shostakovich - Waltz 2 From Jazz Suite
Savage Garden - I Want You
Ace of Base - All That She Wants
Brendan Benson - Cold Hands (Warm Heart)
Fastball - The Way
Loverboy - Working for the Weekend
Dicky Cheung - Journey to the West
Haddaway - What Is Love
The MDP - What is Love? (Goth Version)
No Mercy - Where Do You Go
Rayza - Shinobi 3 - Whirlwind (GaleForceMix - OC Remix)
Wham! & George Michael - Careless whisper
Chris Isaak - Wicked Games
Old Boy - Vivaldi "Four Seasons" - "Winter" 1st Mov.
Ginkgo Garden - Woodland Ride
Teresa Teng - One Thousand Words, Ten Thousand Phrases
Don Ho - Xa Em Ky Niem
Tu Quyen - Xin Mua Ngung Roi
Ekin Cheng - Young and Dangerous
The Simpsons - Dr. Zaius
Uemura Tatsuya - Coin - Open Your Eyes
Download Rare Songs
Here are some in case there are requests:
12 Eto Rangers
十二戦支 爆烈エトレンジャー
Mada Mada Mada - Yumiko Shinmei (OP Single) 128Kbps
Download
神奈弓子 - まだまだまだ
Aitakute - Kiyomi Kobayashi (ED Single) 128Kpbs
Download
小林清美 - 会いたくて
Against the Blade of Honor
圆月弯刀
Against the Blade of Honour - Christine Ng (TVB Theme) 128Kbps
Download
伍詠薇 - 圆月弯刀
Muka Muka Paradise
ムカムカパラダイス
Totteoki no KIMOCHI - KUKO (OP Single) 128Kbps
Download
KUKO - とっておきのキモチ
KITE-RA MITE-RA - KUKO (ED Single) 128Kbps
Download
中村暢之 - キテーラ・ミテーラ!(インストゥルメンタル・ヴァージョン)
Super Pig (Tonde Burin)
愛と勇気のピッグガール とんでぶーりん
Ai wa Kakkowarui - Parquets (OP Single) 128Kbps
Download
パーキッツ - 愛はカッコわるい〈Tvサイズ〉
Buurin a la Mode - Parquets (ED Single) 128Kbps
Download
パーキッツ - ぶーりん あ・ら・もーど
Published on Monday 2 February 2009 by Drant